Where Families Grow & Businesses Prosper
Working in Morton
The City of Morton is committed to supporting and retaining our business community and enhancing economic development. The Morton city staff is available to help you understand and apply for the required licenses and registrations to support your business. The specific type of license, fees, and criteria may vary according to the nature of the business operation. If you have questions, please call the City Clerk's office at 360-496-6881 or email cclerk@visitmorton.com. We look forward to working with you!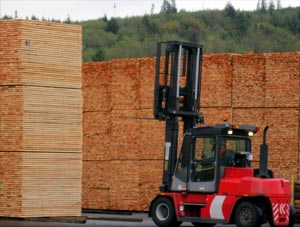 All individuals or companies operating businesses within the city of Morton must obtain a business license from the City. Before registering with the city, prospective business owners should visit the Washington State Department of Revenue website for information about obtaining a state business license, and any additional licenses that might be necessary.
Local Resources
Lewis County Alliance - The Lewis County EDC is creating opportunities for businesses. Their Small Business Development Center is a place for companies to receive management assistance from business professionals. They offer counseling to small business and start-up companies. Contact their offices at (360) 748-0114 for more information.
Chamber of Commerce
The East Lewis County Chamber of Commerce is a vibrant group of businesses, organizations and associate members throughout Lewis County committed to working together to improve the livability and vitality of East Lewis County.
State & Federal Business Resources
Doing Business in Washington – Offers a Small Business Guide for entrepreneurs to plan, start, run and grow a business. Additional links for other topics include growing your business, grants and loans, licensing requirements, wage and labor information, starting a business, etc.
U.S. Small Business Administration – Explore management and small business guides for new and existing businesses including, starting and managing a business and more!
Taxes
The city of Morton does not collect a city B&O tax or an Employee Head Tax. Washington State's tax system features: NO corporate, unitary, inventory, personal taxes. Contact the Washington State Department of Revenue for information on state taxes.
Facility Rentals
Morton offers several rental venues for meetings, parties, picnics, auctions and more. Listed below is a brief description of each venue and links for more information.

Lewis County PUD Auditorium
240 7th Street
Morton, WA 98356
The Auditorium is offered as a meeting place for various clubs, organizations, non-profits and individuals at no cost. The room is best for small groups. 25 chairs and several 6 foot tables are available. There is a white board, a drop down video screen and a projection system that will connect to a laptop computer (not provided). We currently do not have Wifi available. Contact the Morton office at 360-496-6100 or email Sandee at sandee@lcpud.org.
Lyle Community Center
700 Main Street
Morton, WA 98356
(360) 496-6881
Application for reservations may be picked up and turned in at City Hall. The key may be obtained one day prior to the event and returned the day following the event. Chairs and tables are available and alcohol may be served with proper liquor permits.
Rental Fees:
Multi-Purpose Room:
Refundable $150 Deposit
Morton Resident: $100 minimum, $25 per hour over 4 hours
Non-Resident: $150 minimum, $35 per hour over 4 hours
Conference Room:
Refundable $150 Deposit
Morton Resident: $150 minimum, $35 per hour over 4 hours
Non-Resident: $175, $35 per hour over 4 hours
Kitchen:
Rental available with rental of either the multipurpose room or the conference room.
Morton Resident: $50
Non-Resident: $75
Tiller Art Center
239 Main Street
Morton, WA 98356
The center offers beautiful surroundings for your wedding, reception, reunion, birthday, conference or meeting. The building is approximately 4,400 square feet with a large space on the upper floor and a kitchen, and another large room on the lower level. Handcrafted touches are found throughout the building. Call Betty Hutchison for information and reservations, 360-496-5672 or view their website for more information.